Career
Anthropologist Niobe Thompson made the jump from university research to full-time filmmaking a decade ago, and quickly established a reputation for taking his audiences on wild adventures to remote locations, while making a laboratory of his body and mind.
For the 2012 documentary, The Perfect Runner, he ran Canada's 125-km Death Race as an experiment in human endurance. For the 2015 series The Great Human Odyssey, he learned to breath-hold dive in order to hunt with Badjao free-diving nomads. For the three-part series Equus – Story of the Horse, Niobe rode with horse nomads in some of the most extreme environments on Earth, from the Arabian Desert to Mongolia's Altai Mountains to northern Siberia in mid-winter.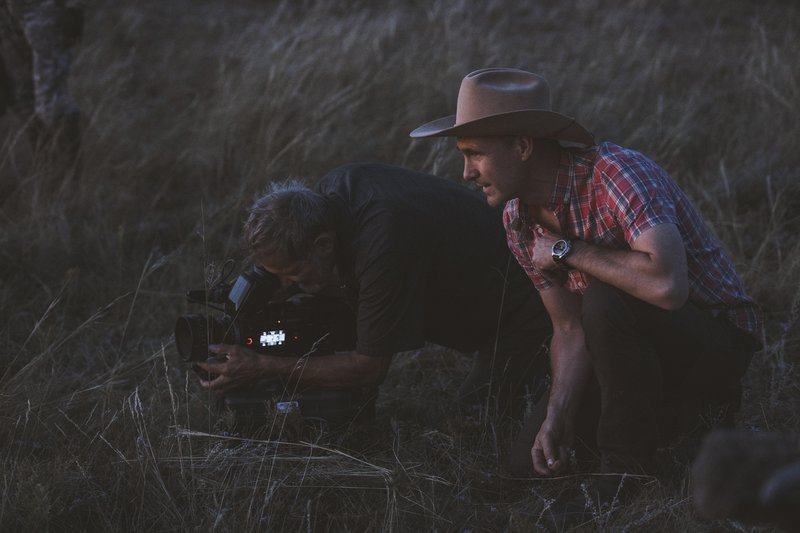 Known around the world for his engaging and accessible on-screen presence, MacLean's calls him "Canada's answer to David Attenborough" and The Globe & Mail describes his unique style of adventure-and-science storytelling as "indescribable, but brilliant."
Niobe is also an accomplished Director and Producer. His verité documentary Vital Bonds was the first film in history to capture on screen the death of a patient and the decision of his family to donate his organs. His short films Boy Nomad, a coming-of-age story set in Mongolia's Altai Mountains, and The Long Today, a personal exploration of the father-son relationship set on a gruelling wilderness canoe trip, were selected by the Banff Mountain Film Festival World Tour. With Director Alexandra Lazarowich, Niobe produced the Sundance-winning short film Fast Horse, exploring the white-knuckle tradition of Indian Relay in Blackfoot culture.
When Equus - Story of the Horse won three Canadian Screen Awards in 2019, including the Rob Steward Award for Best Science & Nature Program, it was the third time Niobe's films have been awarded Canada's highest honour in science and nature documentary (The Great Human Odyssey, 2015, and Code Breakers, 2010). Over the past decade, his films have won seven Canadian Screen Awards and have been nominated for twenty. Great Human Odyssey was nominated for an Emmy and Vital Bonds won the Special Jury Award at the Jackson Hole Media Science Festival. Niobe is the only person to have won the Edmonton Film Prize twice.
A long-time collaborator with Canadian-born composer Darren Fung, Niobe also presents select documentaries to live audiences as orchestral performances. Represented by Latitude45, Niobe is currently touring The Great Human Odyssey in Concert and Equus in Concert to major symphony orchestras in North America.
Niobe earned his PhD from the Scott Polar Research Institute at the University of Cambridge, after spending 18 months conducting fieldwork in the Russian Arctic. In 2008, he founded Clearwater Documentary with Canadian filmmaker Tom Radford, before founding Handful of Films in 2018.
Niobe co-directed and co-produced the feature documentary Carbon – The Unauthorised Biography with Australian collaborators at Genepool Productions, launching around the world in 2022. He is beginning production on a new film about the revolution in ancient DNA research, with exclusive access to a major new discovery to be published later this year.